Hello Everyone, I am so excited to be working with so many great Special Educators on this new Collaborative Special Education Blog! I know you are going to find the best resources in special education right here from real teachers and professionals!!
Now let me introduce myself. My name is Amy and some of you may already know me from my own blog......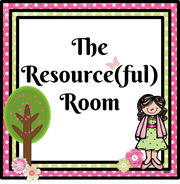 I have been blogging for almost two years now, It has transformed my teaching and thinking about the classroom! I love sharing and gaining ideas and inspiration from others. I also have a
Facebook page
, and
TPT store
where I share many of my ideas and creative resources as well!
Professional
- I currently teach 4-6th graders in a resource room setting, providing individualized instruction in reading and math. I have previously taught grades K-12 in both resource and self contained classrooms. This will be my 6th year teaching! I love being a special education teacher, helping students find their strengths, and reach for their goals! Here's my classroom
Personal
- I have been married to my wonderful husband Scott for 17 years! We have a 16 year old son and a 15 year old daughter!! I can't believe they will be a Junior and Sophomore in the fall! We love spending time together, our favorite summer vacation spot is Northern Michigan where my husbands family owns a cabin not far from the beach on Lake Michigan. It is so beautiful there! Here's a picture of us there a couple years ago.
I can't wait to start sharing special resources with all of you right her at A Special Sparkle! Thanks for stopping by and following us on our new blog! See you Soon!